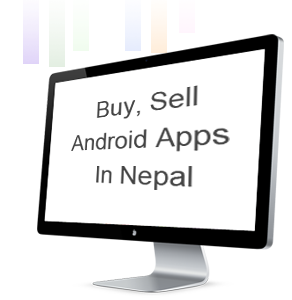 It's been few years since the Android users and developers ecosystem in Nepal has seen rapid growth. Regular national news about Android apps speaks it well. Everywhere from our monthly meetups to regular community workshops on Android the common discussion topic amongst participants is how to publish apps to Google Play Store. Being developers ourselves, we aren't happy to conclude that there's no easy way we can publish apps to global marketplaces.
We, after working with the same community since the beginning, organizing, traning and participating in series of community run Android workshops have strongly felt that the 1000+ members community of Android developers in Kathmandu, Nepal are all stuck with the same problem. We don't have easy access to global apps stores where we can publish or put our apps on sell.
The problem - we don't have cross-countries online payment system in Nepal utlizing which we can participate and contribute to global android market. Tech may advance, Google may offer free apps publishing to rapidly growing market like ours, our government could address the payment issues - but the question is in how many years ? Despite waiting for such magic to happen we thought we'd rather utilize our existing in house payment gateways and build local apps marketplace where we can pblish, buy and sell apps with ease.
Hence we're proudly launching Apps Jhola. The apps marketplace that aims to grow together with Nepalese Android ecosystem.
Our goal is to make it easy to publish, buy and sell Android apps in Nepal utilizing our local payment methods. Sign up !